Mailing Address
607 Pena Drive #10, Davis CA 95618
Phone
(530)756-3682
Website
http://www.dmtc.org
Founded
1984
The Davis Musical Theatre Company (DMTC) was founded in 1984 by Jan and Steve Isaacson (Davis residents since 1977), who, before founding their own company, had participated in productions by West of Broadway, Davis Players, the Davis Comic Opera Co., and other local groups.
DMTC produces six mainstage, Broadway-style musicals every year, now shown at their new DMTC Performing Arts Center.
The producers, board and committee members, actors, directors, stage managers, costumers, musicians, and other DMTC participants are volunteers. The only paid participant is the pianist, who receives a stipend.
Jan Isaacson also produces four musicals a year geared especially to children in DMTC's Young Performer's Theatre (YPT). The YPT showcases the talent of kids 7 to 18 years old. Please visit the DMTC website for show and audition information. The Davis Musical Theater Company gives out two scholarships each year to graduating high school seniors who have participated in DMTC Young Performers or main stage productions. DMTC is a non-profit corporation organized under IRS Rules 501(c)3
---
Into the Woods - Opening Nov. 13, 2015
A lively and irreverent fantasy about a childless baker and his wife whose

only wish is to lift the family curse and live happily ever after. Along the way,

they meet Cinderella, Little Red Riding Hood, Rapunzel, and Jack (from the

Beanstalk). Through the involvement in each other's interwoven fairy tales,

the characters soon realize that all actions have consequences. This

fractured fairy tale by James Lapine and Stephen Sondheim is recommended

for theater goers aged 11 and up.

(Note: This is DMTC's 10th anniversary production of Into the Woods as this

show opened the Jean Henderson Performing Arts Center in November 2005)

 

Nov 13-Dec 6, 2015
Fridays & Saturdays at 8 pm
Sundays at 2 pm
General - $18; Students/Seniors - $16
ALL TICKETS SUBJECT TO A $2 FACILITY FEE
Directed by Steve Isaacson
Musical Directed by Jonathan Rothman
 Tickets are available at the Box Office or on the web
---
Young Performers' Theatre
 

 

 

 

 

 

 

"A Christmas Carol" is a spectacular adaptation of Charles Dickens's most

well-known story. Ebenezer Scrooge is a prosperous curmudgeon who believes

personal wealth is far more valuable than the happiness and comfort of others.

With an infuriated "Bah! Humbug!" Scrooge summates his feelings of Christmas

tidings and charitable giving, but he's forced to face his selfish ways when three

ghosts on Christmas Eve lead him through his Past, Present and Future. Thanks

to their guidance, Scrooge recognizes his faults and greets Christmas morning with

a cheerful "Happy Christmas" before spending the day reconnecting and sharing

love with those that mean the most to him.

 

All Ages: $8 + $2 Facility fee

Saturday, Nov 21, 2015-2pm

Saturday, Nov 28, 2015-2pm

Saturday, Dec 5, 2015-2pm

Friday, Dec 11, 2015-7pm

Saturday, Dec 12, 2015-2pm

Sunday, Dec 13, 2015-2pm

Directed & Choreographed by Jan Isaacson

Musical Directed by Peter Kagstrom
Tickets are available at the Box Office or on the web
Coming in DMTC's 2015-2016 Season
Seussical - the Musical: (9/11/15-10/4/15)-

B

ased on the works of Dr. Seuss. The show follows the adventures of Horton, an elephant who one day hears voices coming from a speck of dust, and he soon discovers that within this tiny speck exists the smallest planet in the universe! Ridiculed by the other animals in the Jungle of Nool for believing in something he cannot see, Horton stubbornly persists in his belief that the Whos exist. Recommended for the whole family.
Into the Woods: (11/13/15-12/6/15)-An ambivalent Cinderella? A blood-thirsty Little Red Riding hood? A Prince Charming with a roving eye? A Witch...who raps? They're all among the cockeyed characters in James Lapine and Stephen Sondheim's fractured fairy tale. Thus, what begins a lively irreverent fantasy becomes a moving lesson about community responsibility and the stories we tell our children. Recommended for theater goers aged 11 and up.
The Producers: (1/8/16-1/31/16)-The Producers tells the story of a down-on-his-luck Broadway producer, Max Bialystock, and a nerdy, young accountant, Leo Bloom, who concoct a scheme to raise thousands of dollars from backers and then put on a flop of a show. With all the money that will be leftover, the pair will be rich! Only one thing goes wrong: the show is a gigantic hit! Some of Mel Brooks' irreverent humor! Recommended for theater goers age 13 and up (Also special New Years Eve Gala, Dec 31, 2015)
The Man of La Mancha: (2/26/16-3/20/16)-This is a play-within-a-play, based on Cervantes' "Don Quixote." We have a poignant story of an old man whose impossible dream takes over his mind. It's All the Same, Dulcinea, I'm Only Thinking of Him, The Impossible Dream, I Really Like Him and Little Bird remain in your thoughts and in your soul well after you see the show. Recommended for theater goers 13 and up.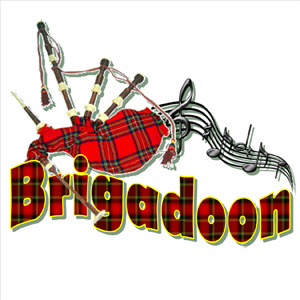 Brigadoon: (4/22/16-5/15/16)-A Scottish fantasy about a town that disappears into the Highland mist and returns for only one day every one hundred years. It includesWaitin' for My Dearie, I'll Go Home with Bonnie Jean, Come to Me, Bend to Me, Almost Like Being in Love, There But for You Go I, The Heather on the Hill and My Mother's Weddin' Day. This is a tribute to simplicity, true love and goodness, which is hidden from the ordinary traveler. Recommended for the whole family.
The Music Man: (6/17/16-7/10/16)-The Music Man follows fast-talking traveling salesman Harold Hill as he cons the people of River City, Iowa into buying instruments and uniforms for a boys' band he vows to organize - this despite the fact he doesn't know a trombone from a treble clef. His plans to skip town with the cash are foiled when he falls for Marian the librarian, who transforms him into a respectable citizen by curtain's fall.Recommended for the whole family.
Reviews
Awards
They have received numerous Elly Awards, including several Best Show Awards. In 2000 they received the Harmony in Our Lives Award.
Sources
Mantay, Marilyn; 2000 Oct. 23, "DMTC honored with local award," Davis Enterprise, pg. A7.
---
2008-09-07 23:03:04   Fiddler on the Roof opens September 12. —ascapoccia
---
2008-09-30 10:22:43   Young Performer's Theater continues with Footloose through October 12th. Visit www.dmtc.org for show dates and times.
The cast has really worked hard on this performance, and it's well worth seeing. —ArthurFrane
---
2010-03-08 06:24:23   Attended the DMTC production of "A year with Frog and Toad" this past weekend with the family. It was a packed house and the kids put on a great show that we all enjoyed tremendously. Tickets were reasonable, the location is easy to get to and this is an entertainment option that we will be pursing much more in the future. Worth the communities support —loneshark
---
2014-01-09 22:26:07   I discovered DMTC on Davis Wiki in March 2013 and was pleasantly surprised at the talent in the production I saw. I am constantly amazed at how accepting they are. Very disability friendly too! The 2013-2014 season is full of great shows, including Les Miserables and Cats. I expect next season, DMTC's 30th anniversary, to be just as great. The tickets are pretty low priced compared to others in the area (about $7 less). —GAvila