Unless was a hardcore band from Davis. Their sound was influenced by bands such as Converge, Drowningman, Love Lost But Not Forgotten, early Poison the Well, and some other stuff.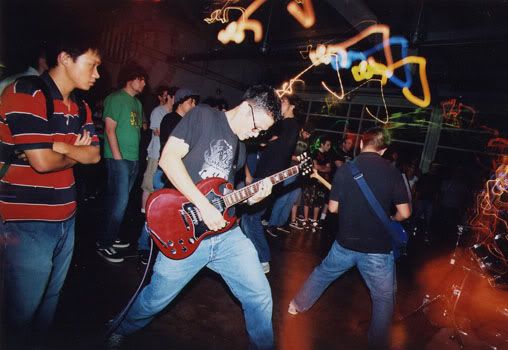 myspace - http://www.myspace.com/unless
Bio: Unless started in 2002. Some of the founding members used to have a band called Excruciating Excruciating (ex ex). If you want to know what we sound like you should listen to our mp3's. We hardly ever play anymore.
Recordings:
The First Year (a collection of 2 recording sessions, 2003)
A Mother is a Boys best Friend (2 song single, 2003)
Writer's Workshop (2004)
All the Way Live in 2005 (recorded on KDVS radio, 2005)
Gone Tomorrow/CDR (2006)
Letting go of What you Never Had 7" (2010)
Members of Unless were or are in some of the following:
* Loma Prieta * Punch * Wallpaper * Kicked In * Prison Shank * The List